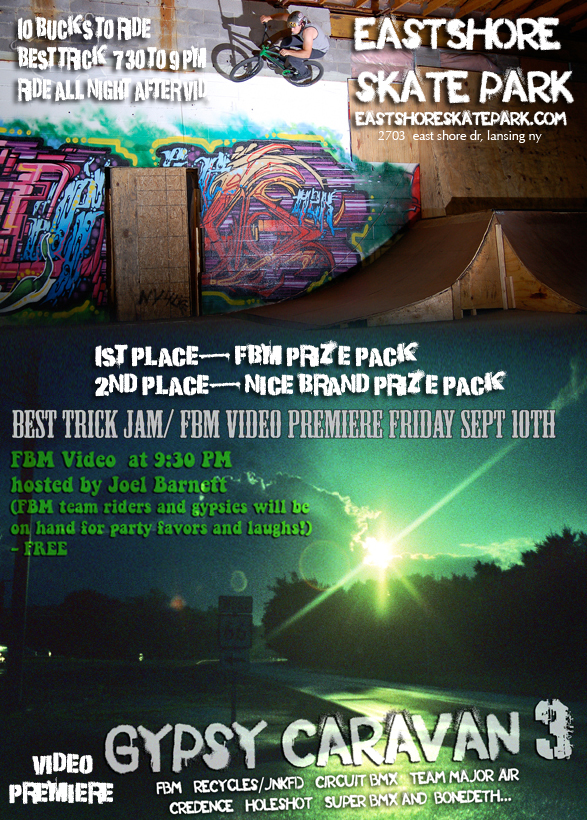 In order to get prepared for the crazy weekend the S2S crew is organizing this saturday in Groton NY, filled with Dirt Jumps, Live bands and goodtimes, we are having an unofficial pre party at East Shore Skate Park, in Ithaca, showing our new Gyspy Caravan 3 DVD, and having a best trick Jam, giving away prize pack like a sonofagun, Including the new components from FBM and Nice!
Best Trick will be simple, pay to ride the session as usual, and be judged by the other riders on who wins, from 7:30 to 9pm, Joel Barnett will be projecting the movie on a huge screen, and then more riding! sound cool?
After that, its on to the Dirt Jumping Jam all day Saturday where the winner of best trick squares off in a beer chugging comp with Kelly Baker mid run, with special guest announcer Kennan Harkin on the mic!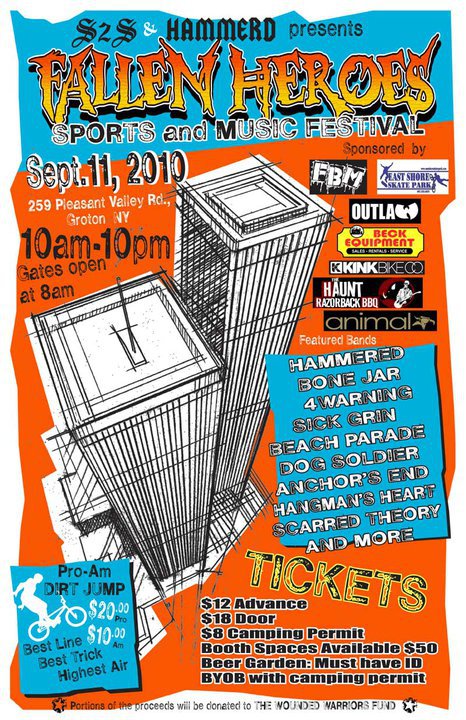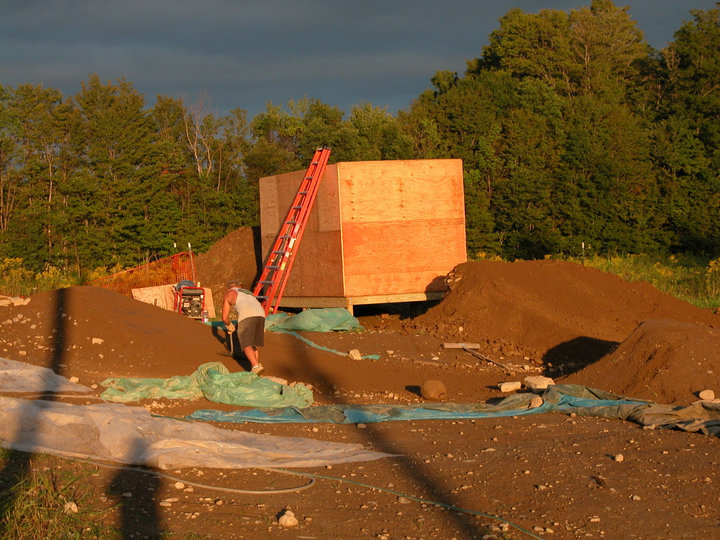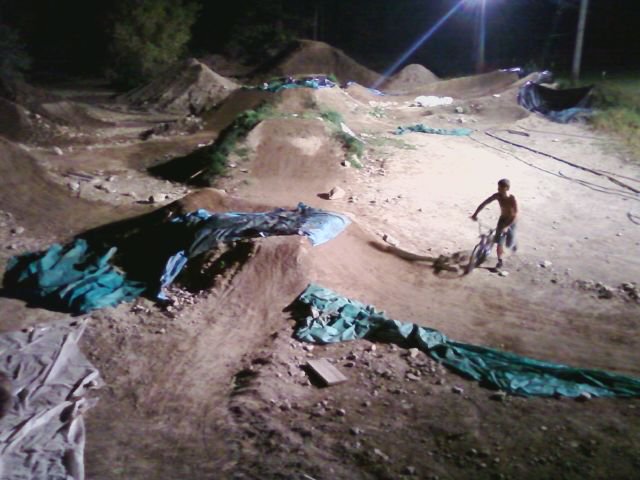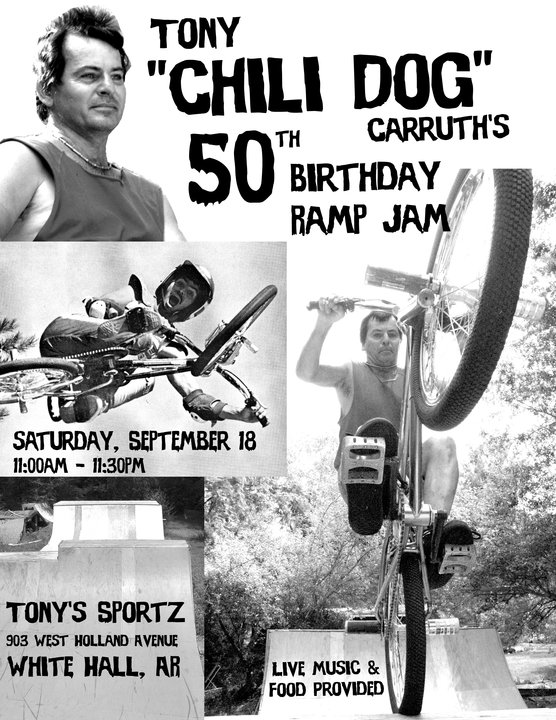 Originally Posted by steve crandall