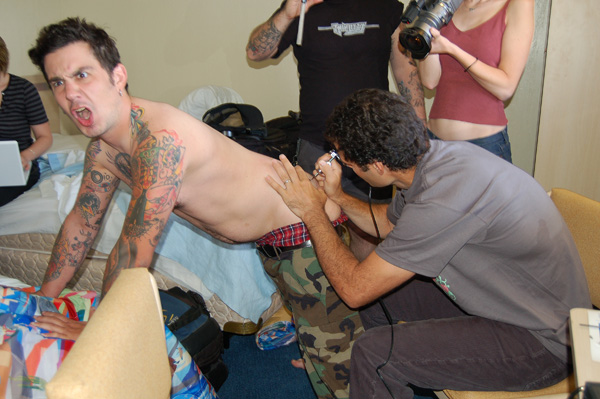 Mat Hoffman emailed and let us know, that after the Tattoo party and Road Fools rock tour, he is starting to get serious about it. On road fools he tattooed Brian from Lucer, Leland, catfish and myself in a Moetl 6 at 10 am on a sunday morning, near the Ohio Turnpike. This is from Mat-
"Check out my # 11 tat! He is a local harley/biker friend and he helped tow
psycho into a distance ramp I made for an Evel tribute I put together. The
fangs represent the '11'….heh heh heh. I just got my own tattoo gun I
found at a swap meet! :)"
Stoked. Mike Cottle sent up some pics of Joey J's Exodus, which he has been shredding in between burning boats and jeep cherokee's. Orlando is on Fire! Her are a few random pics, as well as a Belmar Update, we pushed it up one week, so Its 1 week after the Empire of Dirt in the UK. Holla!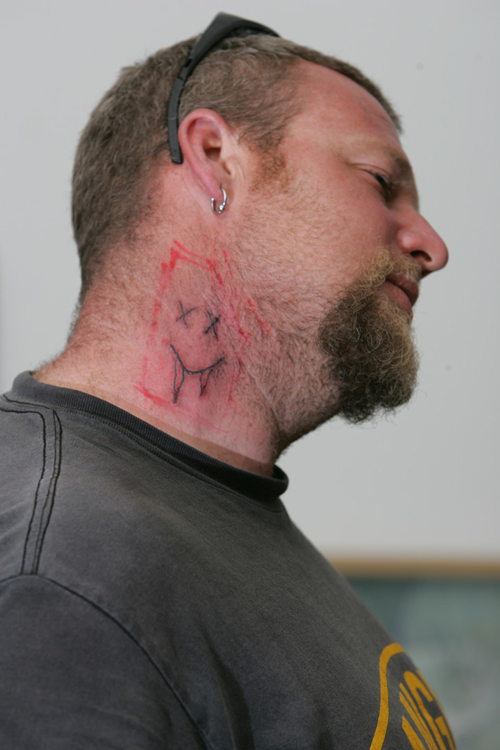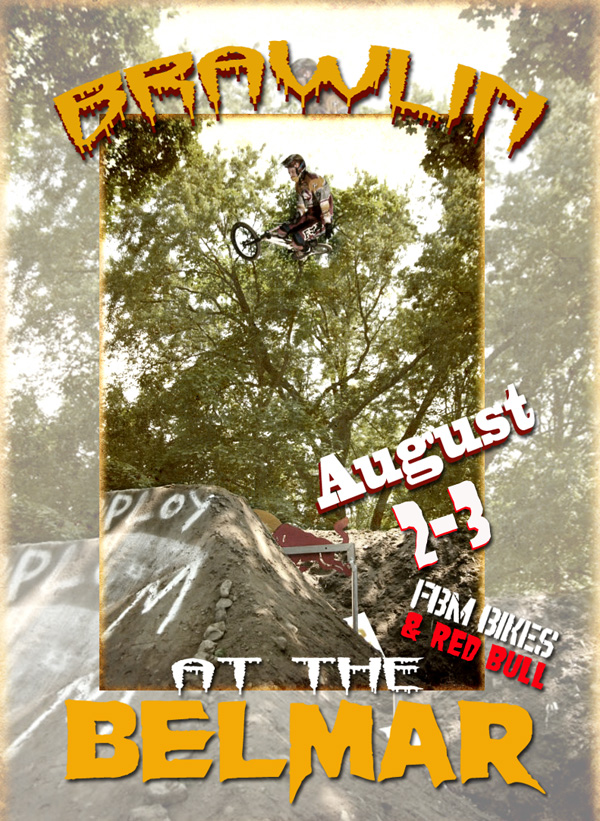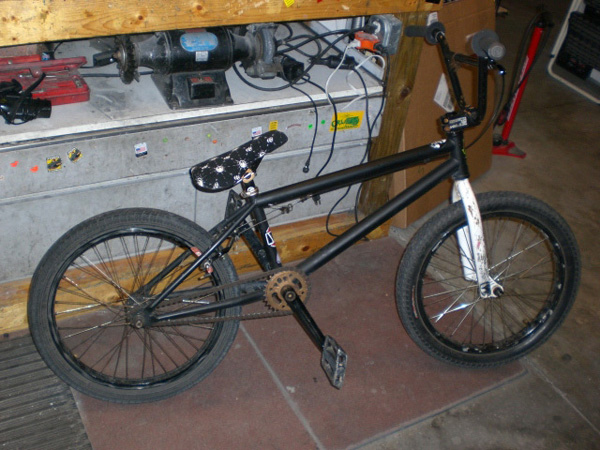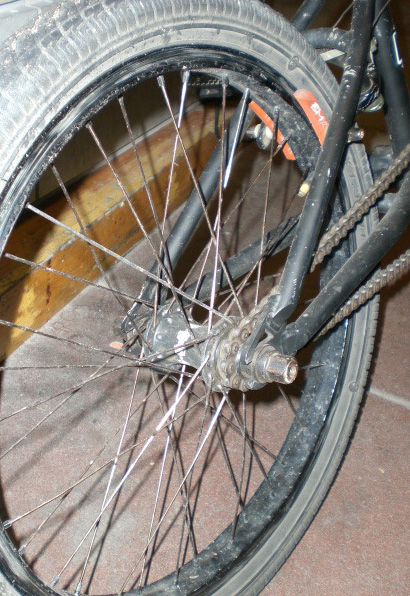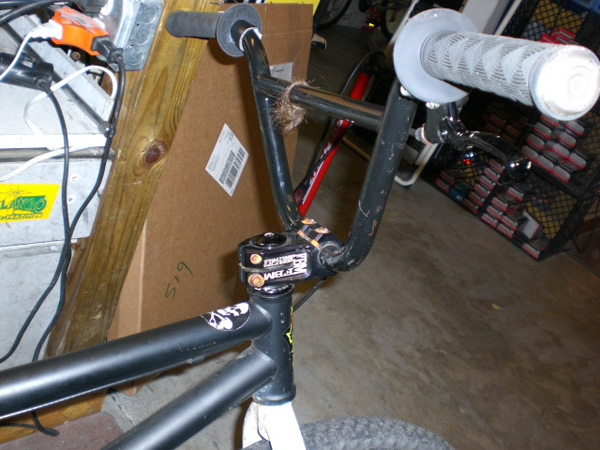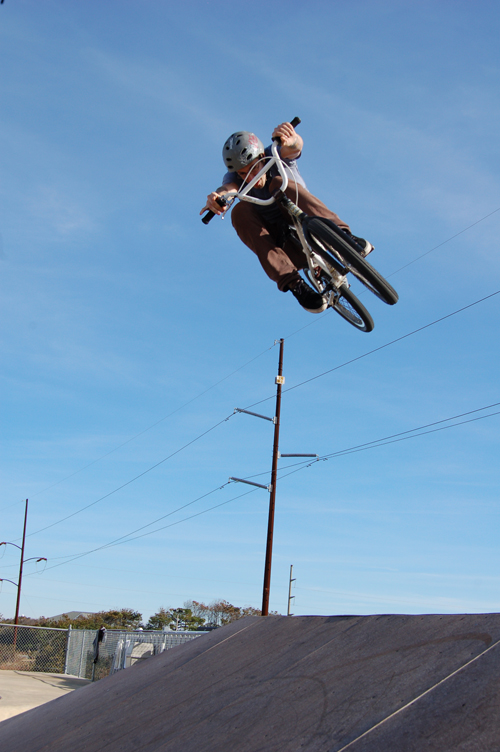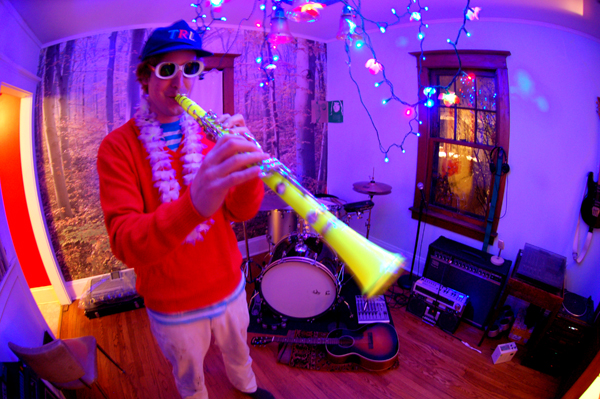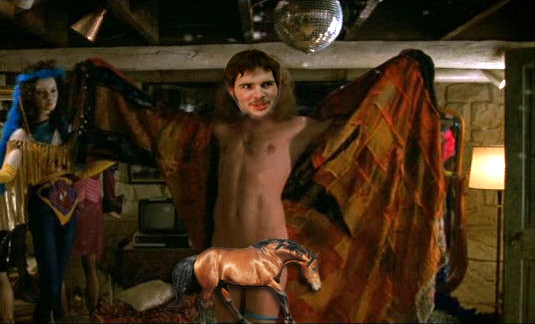 Originally Posted by Steve crandall