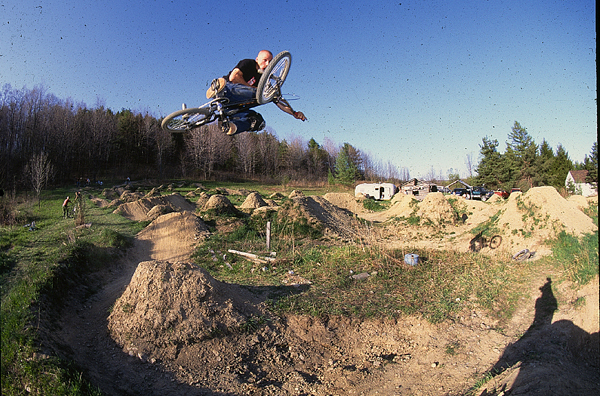 Kelly Baker's story isn't like that of most , for starters, he has been around as long as many of the rock star Icon's that define BMX in Movies like Joe Kid, and in Books like the freestyilin re issue, and he is from a small town off the map, like many of the riders throughout history that have come and gone, into obscurity.
Some of the main differences between Kelly and some of his peers, for starters, is that KB still rides a BMX, and has for over 30 years, with the fervor of some one more than half his age. Kelly has never been on the back cover of magazine, with hair extensions and knee pads, nor been pampered by trainers at a television broadcast BMX event. Kelly is not a rock star, or a paper Icon for BMX, he's what some call- The rider's rider. A working class hero, a father and a husband, and one of the toughest, most raw riders to ever grace our sport.
Here are some killer pictures and a few questions with one of the most sincere and dedicated riders I've ever met-
what about BMX makes you happy?
Mostly being with family and freinds.
whats your job like?
I work in a nanofabrication lad at Cornell University. It can be pretty intense.
tell us some of your favorite moments in filming past FBM videos-
Right now what comes to mind is all the shit we either blew up or burned. We used to play with fire alot.
top 5 currents bands on your playlist-
Old crow, I'm starting to like Molly's (KB's daughter) music that I'm forced to listen to. All kinds of music,. It depends on the moment.
top 3 current riders that get you stoked-
Utah, PA, Crandall, Towne and my boys Benny and Clint
top 4 riding spots lately-
Acres, Rocky's, Caddy and East Shore skatepark.
top 2 people to ride with-
Benny and Clint Baker
3 stories from the FOD era-
Turkey comas in the Airsteam.Jumping with a flag on. Props came with Willie Nelson's old bus. The locals were stoked.
your favorite Forgash quote-
It isn't a quote but he was known for wrecking bathrooms and causing floods.
Favorite forgash story-
We went to a party that had disposable cameras around for random pictures. Forgash took one in the bathroom. He put all the peoples toothbrushes down his pants then took pictures of it. Imagine what they though when they got the pictures developed. ( kelly also an entire clove of garlic at htis party, and close talked people, until they finally kicked him out..)
number one lesson for bmxers these days?
To be yourself.
3 current trends similar to old ones in BMX?
Plastic pedals, light bikes and wide bars.
what would happen to BMX if there was a power outage for a week?
It would be like BMX was 12 years ago because of there wouldn't be internet.
howmuch money did you save last year heating your house with firewood?
We pretty much broke even because of the instalation costs. This year we will save around 1800.00.
whats the furthest you have pedaled on a BMX?
Probably about 30-40 miles in california with Crandall a long time ago. (we saw a strieby get nailed by a car that day)
whats the worst beer you ever had?
Maybe the drafts at the Old 76 club. They seem to give me bad hangovers.
how bad did it smell when you got the seatpost out of the young boy?
It didn't really smell much but it was gross.
any shouts this week?
LatelyI have been stoked on AV's trails and the Acres.
thanks….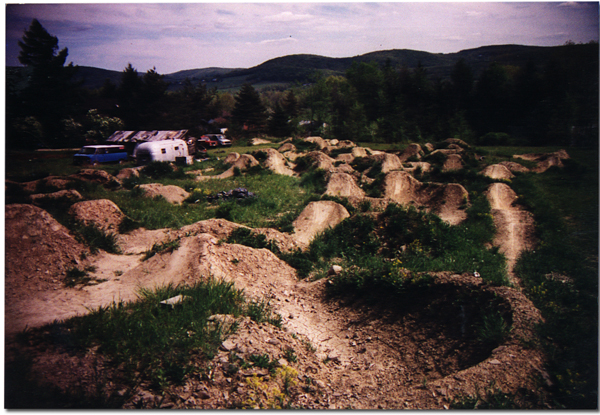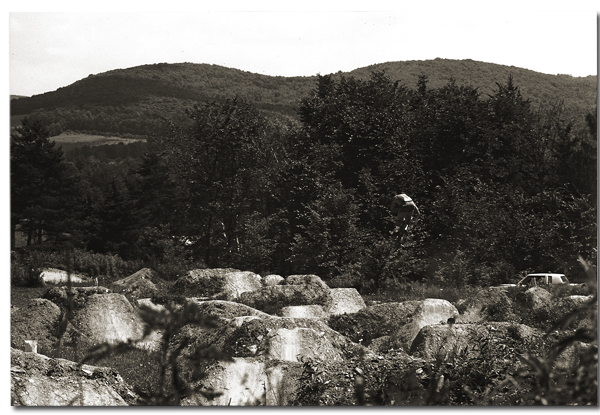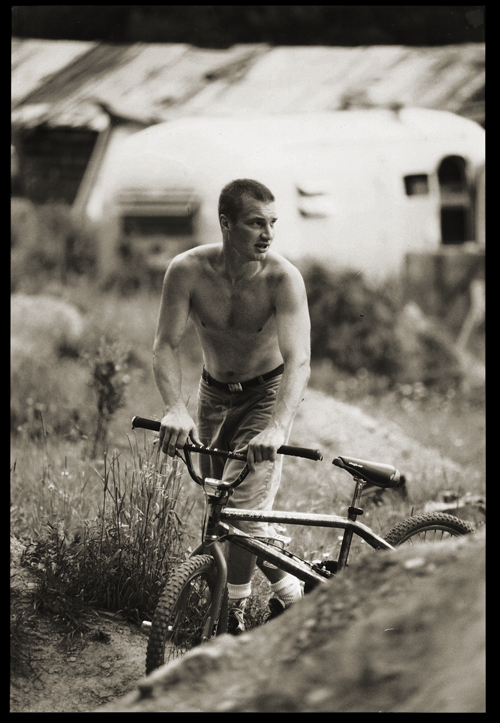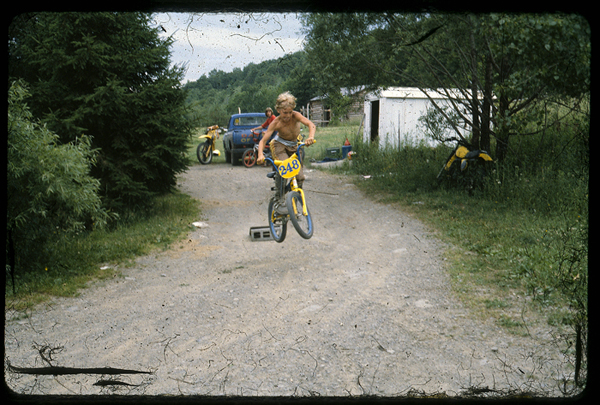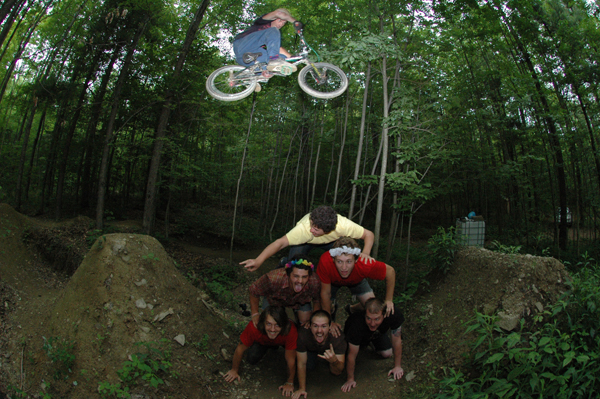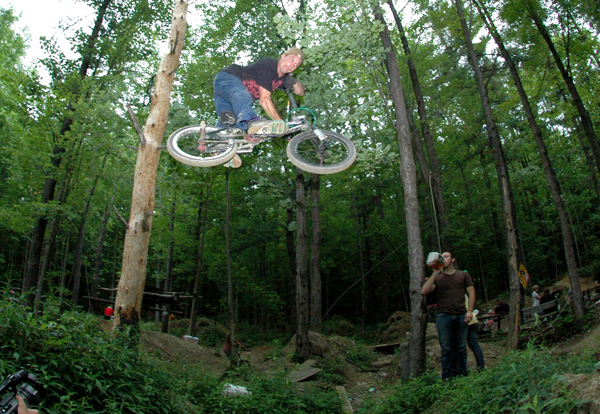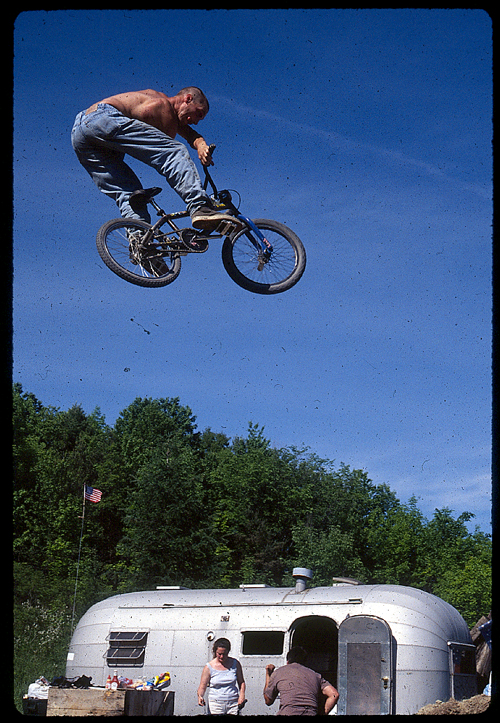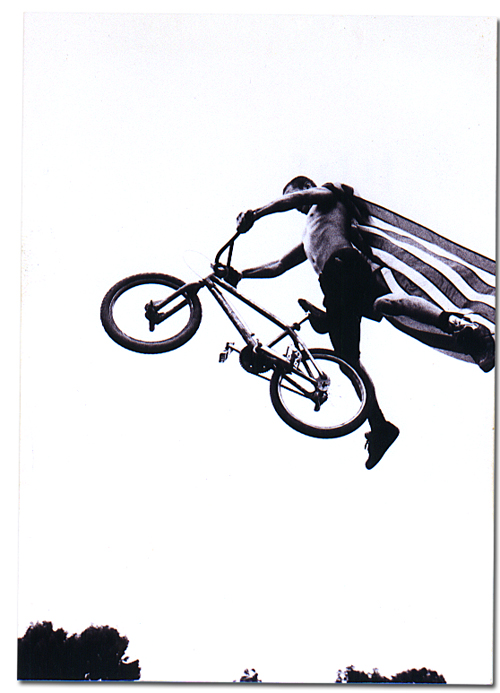 Originally Posted by steve crandall