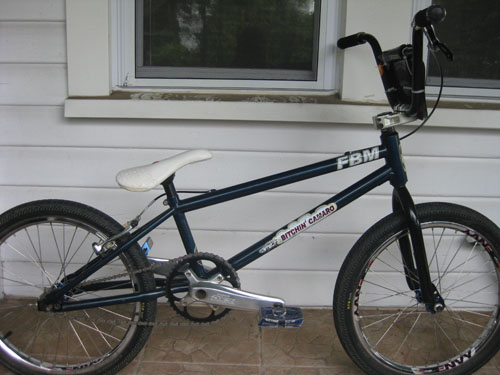 Out of Richmond, VA recently relocated to Jacksonville, Florida. This is my Bitchin' Camaro I purchased a few months ago. I believe this is one of the first frames, no serial number or anything. Dialed geometry, fast as hell, manuals amazing, love the bike. Been getting compliments at all of the races since I put it together. Bring it back fellas, bring it back. Peeps in Florida want this frame. Start a team, sponsor dudes or something… just get back into racing!! We miss FBM at the track.
Bitchin Camaro 21.25 TT, Euro BB, Integrated Headset
Shimano DXR 180mm
DXR brakes
Profile Chainring
King Hubs and Bottom Bracket
Sun Envy Rims
S&M Bars and Stem
Supercross Forks
Nice Pivotal Seat and post
Crank Bros Pedals
Thanks for making bikes that don't suck.
Originally Posted by steve crandall