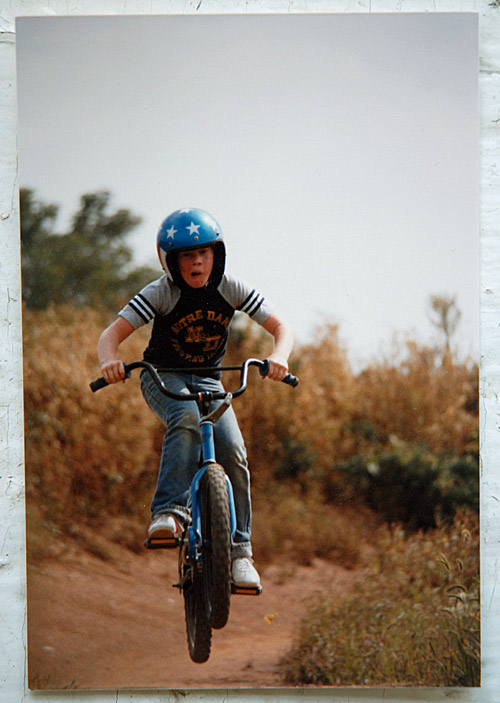 A legend, and icon, and enigma, a man of few words, how ever you want to describe him,Chris Hallman who's art, photography and bike riding speak at peak levels, is a unique and awesome dude if I have ever met one.
Chris sent me this pic of him, riding over 25 years ago, and rocking the classic stars and bars helmet made famous by Easy Rider, and Dave Clymer, and It got me stoked on something that often gets little praise in BMX media, I don't know what it would be called exactly, but people like Chris embody what I mean. People who ride bikes, love bikes, creative souls, who find reward through different means than typical chumps, riders not looking for the attention, rather the simple pleasures and the thrill of it all. Riders who stuck with it through life's struggles, the annoyances of the bmx rat race, and past the average life span of younger bmxers, who have already turned in their hatchets, and swords and assumed normal life.
If normalcy and mediocrity are the plague, People like Chris Hallman are the purged souls quietly leading the unsaid crusade against it….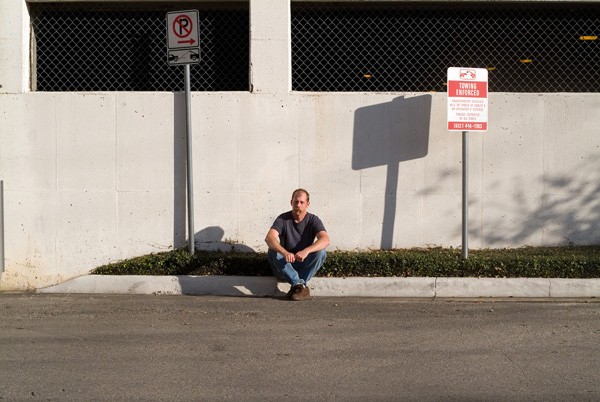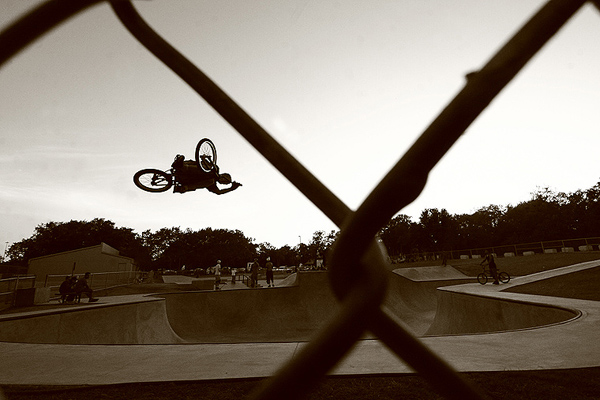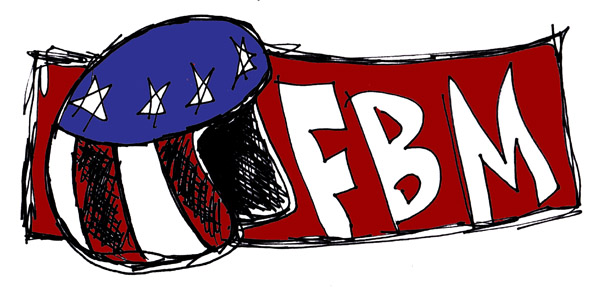 Originally Posted by steve crandall