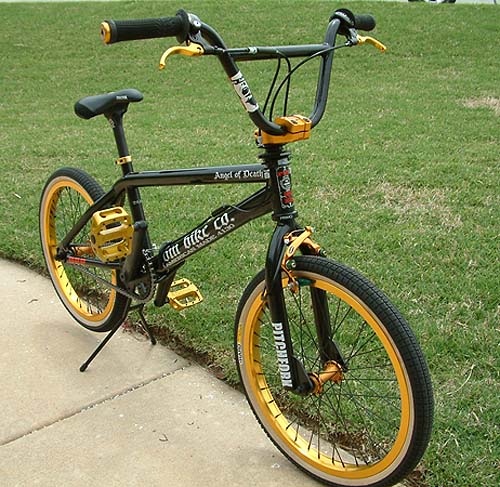 Dear Fat Bald Men,
Please find attached a couple pics of my first OG submission: 20.5Angel of Death with 3/8 dropouts.
I just finished up this build with an Angel of Death frame that I had bought at a shop in Houston about 4 years ago.

Being a long-time collector of vintage bmx and just starting to ride again after 15 years, I chose to build this with an Old School meets New School theme.
Thanks for building great frames and delivering world-class quality products.
Continued Success,
– Terrance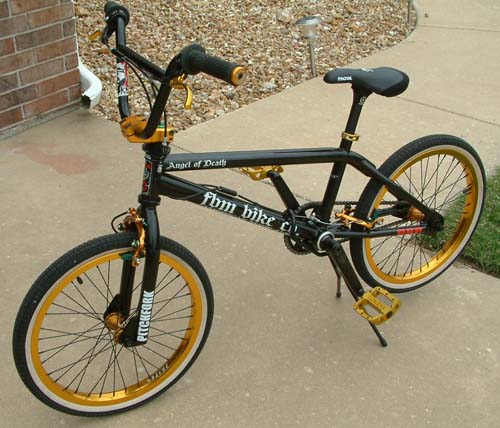 Originally Posted by John