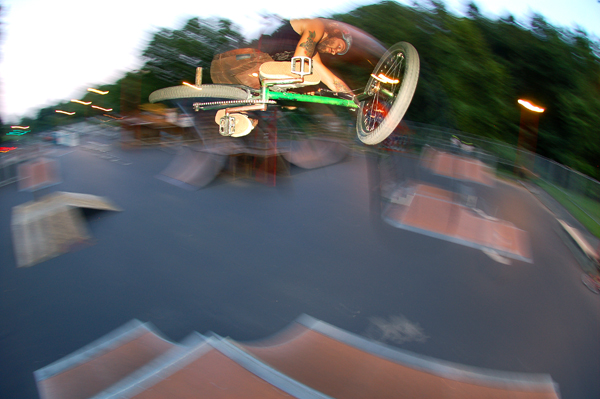 If you were to ask the gurus in BMX's history, what one trick might define BMX the closest, and what trick has transcended the fads, genres, and years so well, My money would be that the answer would be the tabletop! From curb cuts, to bmx tracks, vert ramps, trails, wallrides, this trick has always been a staple, and when done well, I think it's one of the coolest looking things you can do on a bike. Here's FBM Pro- Kenny Horton with his edition, a dialed flatty on a prefab 4 foot hip, at a public skatepark.
More and more pics keep surfacing from the Nacho Jump off we held last weekend, our buddy Sean McCormick sent over this sequence of Rob Tibbs Doing a Nacho Death gap into the mini, things to notice about the pic, aside from the fact that it was his first time off that lip, and that he was somewhere between hungover and drunk, check out Mat Hoffman hiding under a huge plate of Nachos, and several hundred people surrounding a demented looking muppet, all in awe! Then Check out his right hand when he lands… Check out BMXonline for more pics…
Don't forget the Gypsy DVD is out now as well, order one, before they are all gone.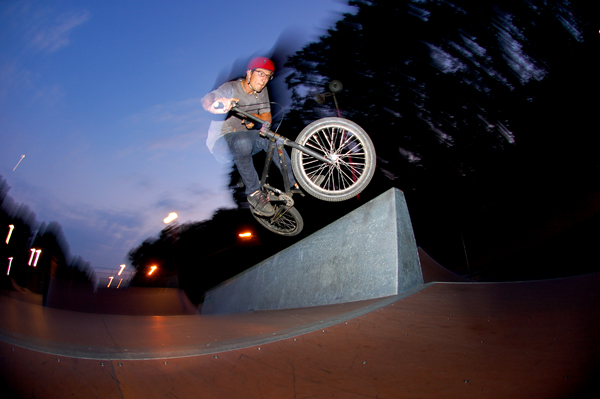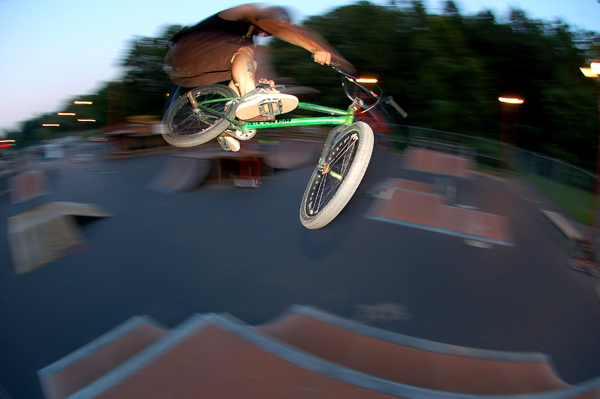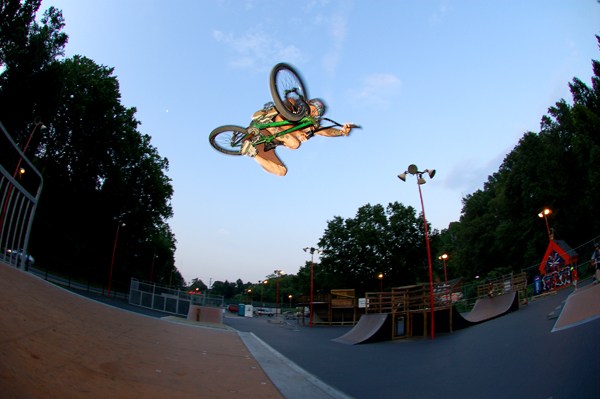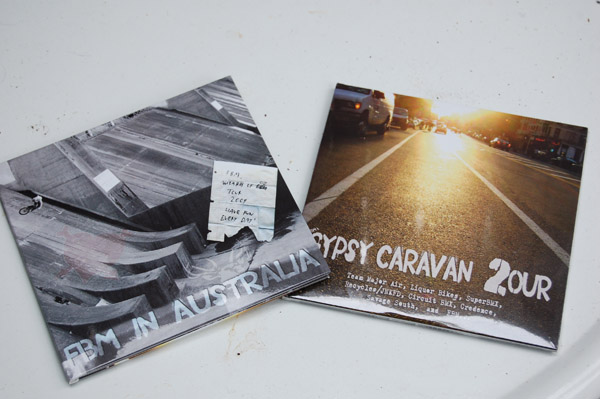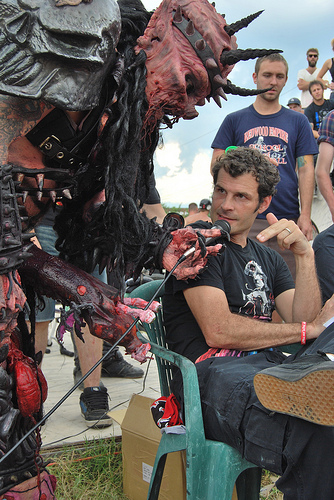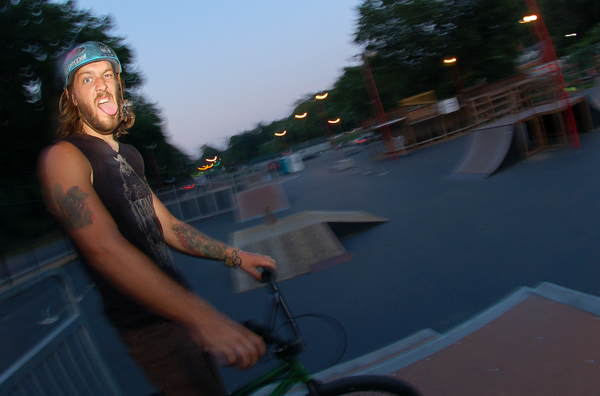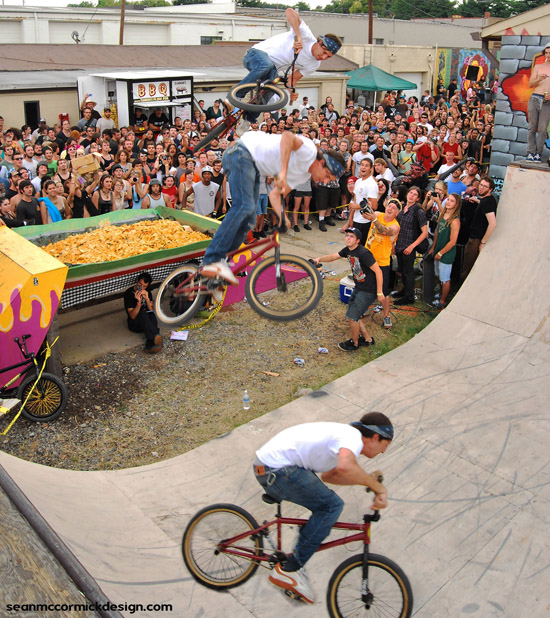 Originally Posted by steve crandall