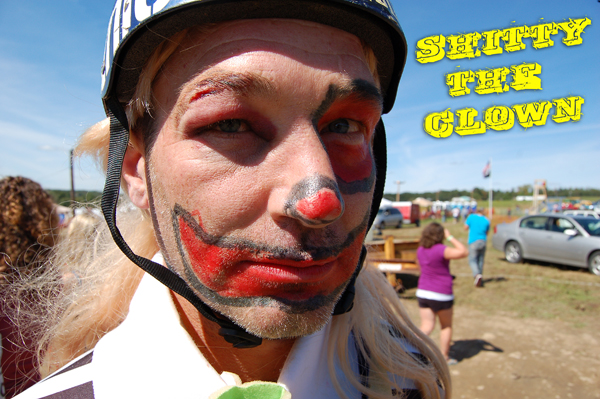 One of the highlights from the weekend, aside form the great riding, good friends, and the overall wild atmosphere, was Kelly Baker starring as "Shitty the clown"!
Kelly got into costume, with beer in hand by noon, and never left the role as "Shitty" until the night was long gone!
At one point, after being kicked of the beer tent for the 3rd time, "Shitty" ended up in a scuffle with the hired security, totally manhandling the monster of a dude, shouting- "You messed withe the wrong clown!"
Shitty had so many wild antics on saturday, I can't even remember half of them!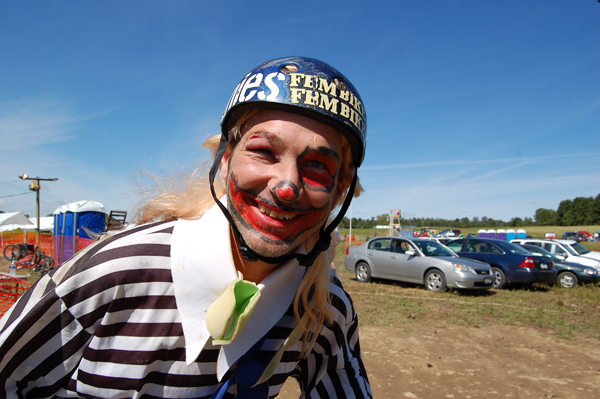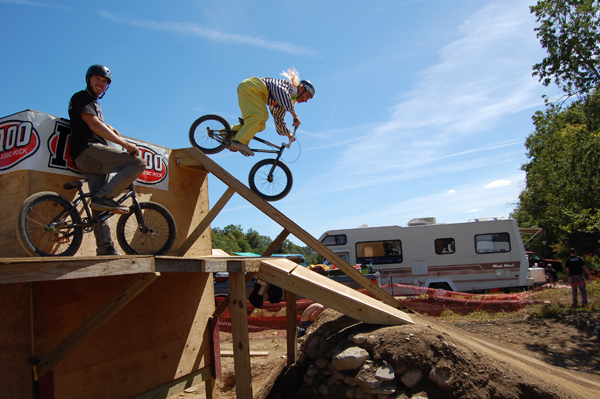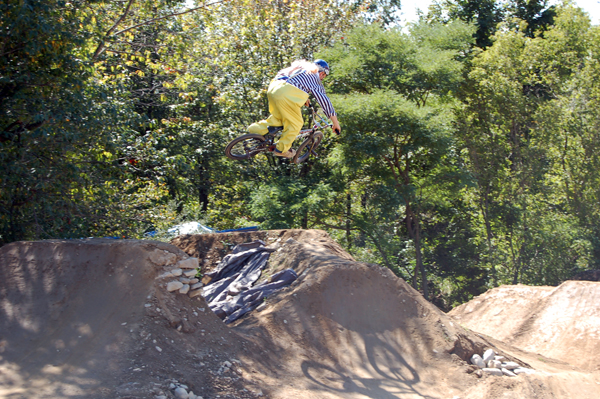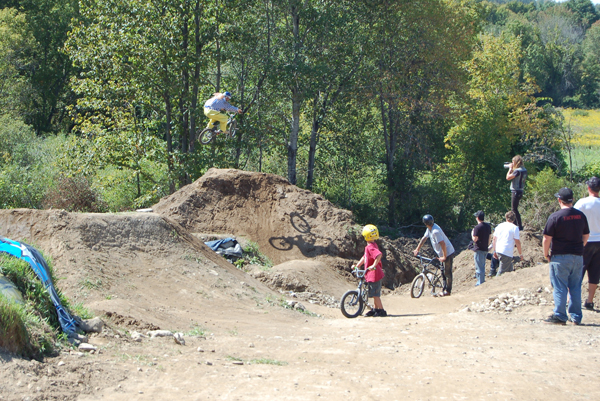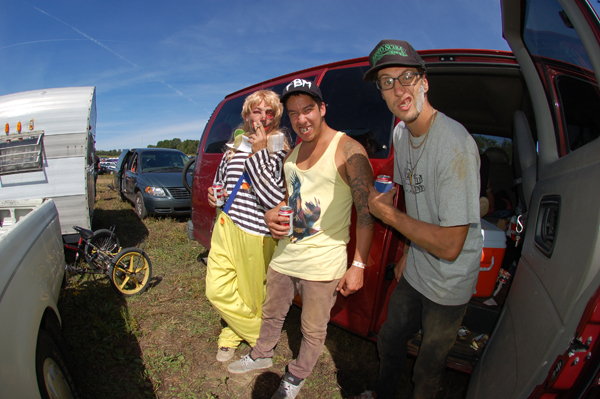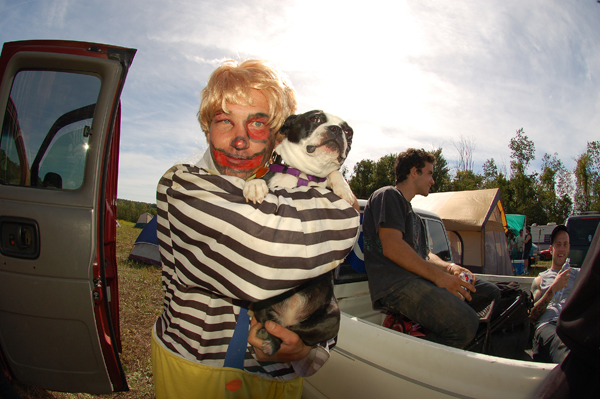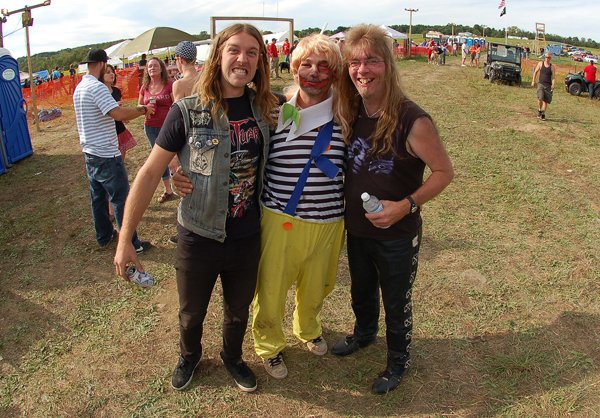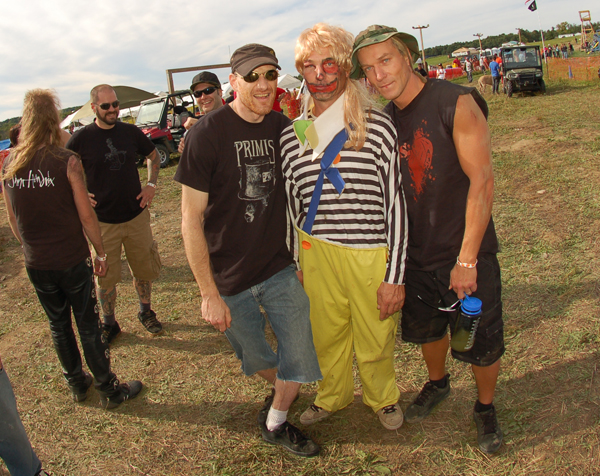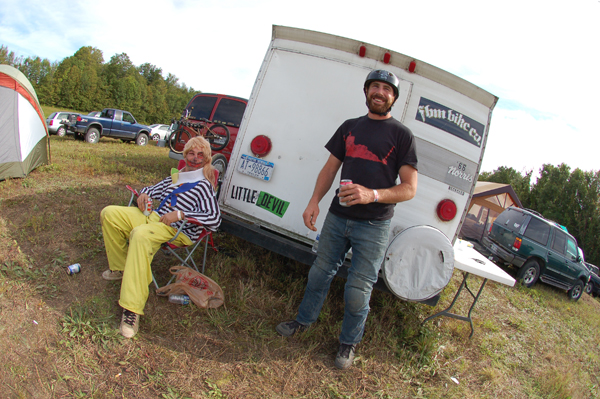 Originally Posted by steve crandall