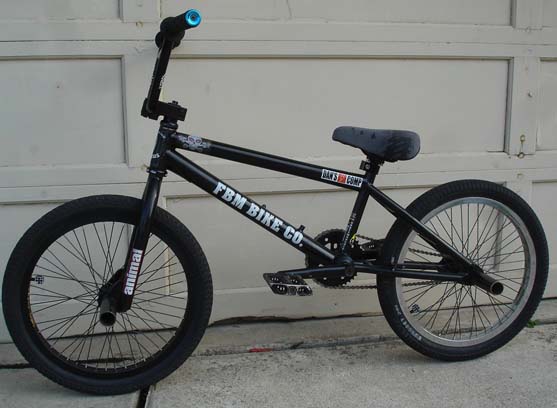 Frame – FBM Night Train in black 20.75
Fork – S&M Pitch Fork Lite
Handlebars – Odyssey Civilian bars custom cut 1 ½ inch both sides.
Bar ends – Animal Classic Blue
Grips – Primo classic
Headset – FSA Pig Sealed.
Stem – S&M Redneck Lite.
Cranks – Profile deluxe 175mm.
Chain wheel – FBM 39T sprocket with FBM bash guard.
Pedals – Odyssey Cielencki sealed.
Seat Post – Primo Rod custom cut down.
Seat Clamp – Primo.
Seat – Shadow Alistiar Whitton edition.
Front wheel – Odyssey Hazard Lite black rim black spokes and Odyssey hazard sealed hub.
Rear wheel – Odyssey Hazard Lite chrome rim with black spokes and odyssey hazard hub.
Axle nuts – Shadow blue 14mm.
Decals – Animal, Primo, Dans Comp, Outlaws MC Motorcycle club.
Rob Animal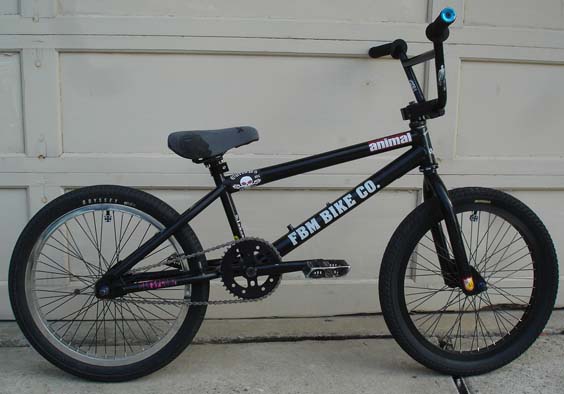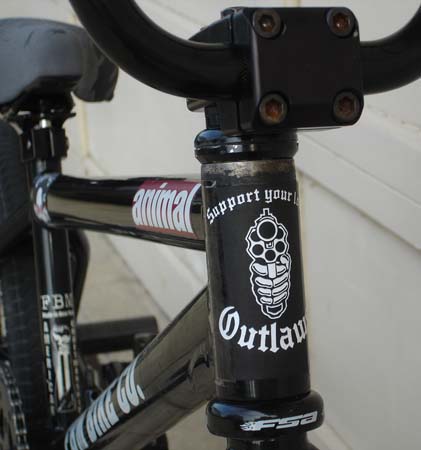 Originally Posted by John