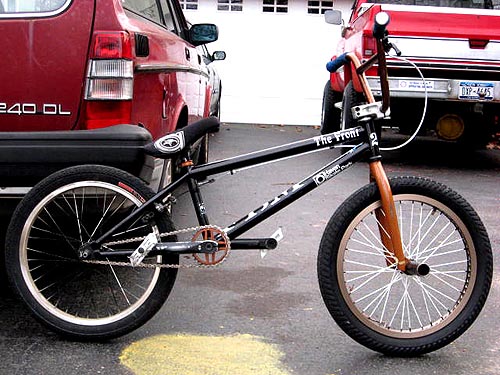 frank: whats on your bike?
nick: 21″ fbm joint-master
primo hollowbites ti spindle
kink bars & sprocket
fly tierra forks
front wheel is demolition mary kate 2 hub guards for the extra front peg

fly rim, fly ruben fold up.
28t-10t ratio with primo remix/balance stock rear wheel,

5 dollar bargain animal pivotal
macniel post
dk brown clamp
dirty harry brake lever,
white odyssey linear cable
s&m redneck xlt

brian's odyssey brakes from 2002 that have been through every section at posh which im sure he'll gladly tell you about over a rib sandwich from sevs or during a flounder fishing session
unsealed primo strickers.
berringer grips.
what do you like best about the bike?: 21″ fbm frame feels a bit like my old capone but longer, which was my favorite bike ever. this replaces it and takes the cake.

anything else?: this is my 6th fbm frame since i started riding.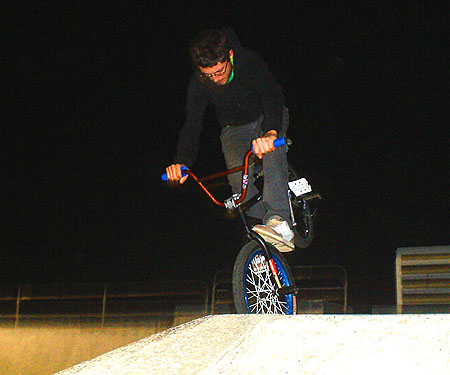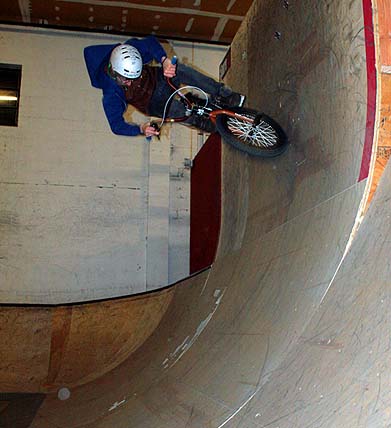 Originally Posted by John