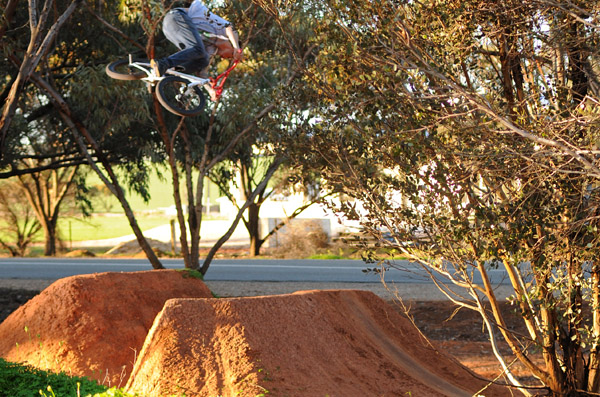 Last Year, FBMs Australian Distro, and official Ass kicking crew at Stowaway hosted some of the FBM crew for a tour down under, and if you haven't seen it, we wanted to share it with you!
After putting the FBM "wizards of Oz" tour online, we caught up with Kie Ashworth for a few questions about his recent travels and recent webvid!-
1. Where you hiding out lately?
Well I've been based in Adelaide most of this yr.. I've been moving around lots, I would stay in Adelaide for a few weeks, go do a demo or something in a different state and then come back for couple weeks and so on, i think ive almost been everywere in oz this yr except Tassie. its been great!
2. What's been happening the last few months in the world of KashWorth?
Well just this last week ive been to mnt isa like a 2 and a half hour plane ride north west of brisbane, it was another hot duringwinter place, the mine was in the town though, theres all these stories of the kids having high lead levels etc was kinda weird to see. im not so sure having a mine site in the middle of a town is such a good idea.. then i flew to adelaide and had a chill day, then started to drive to perth, I left 7am tuesday morning and drove until 11:30 that night, i didnt stop for anything but fuel, i pissed when i got fuel and ate when i drove. in that day I drove just under 1800 ks (1118miles) then the next day i did another 1000ks to get back to perth. it was an experience!
3. What's up with the biggest guitar in Australia?
haha! what a joke that is! but honestly that guitar sits in the shadow of a macdonalds sign all day, how did the town think that was a going to do anything good for tourism?
4. Any good Mikey Corts stories?
I miss him man, its been almost a yr now… if he marries that chick, I want some recognition! there wedding would be nuts, she has hot friends.
5. When are you coming to the states? what are you gonna do when you get here?
Hmm its still up in the air plan wise. i want to spend a week in the city, a week riding trails and the rest is easy going, visit FBM and do a few other things for sure! just have fun of course!
6. What are some of your favorite travel spots lately?
hmm well just lately brisbane was a blast, staying with my buddy matt. we rode fun trails there too. thendarwin was like a tropical paradise and real chillbut adelaides been great, they have a thriving dirt scene at the moment. its so good to see! those3 are the highlights or recent.
7. Your web edit was killer, what was your favorite part about filming it?
Probably just being able to go do it right then and there. it was filmed kinda quickly all in adelaide, everything was really fresh to me so it happened fast, just being able to get kane and go ride whatever we wanted whenever we wanted was the best part. it has to happen more.
8. Shout outs?
I really have to shout out to jamie and megz for taking me in, they have been like family to me. Its been so great living with them for the last 5 months. cant say thankyou enough!
my dad has helped me out a bunch this year aswell
shout out to all my friends and anyone who has rode and had a blast, thanks for the fun times!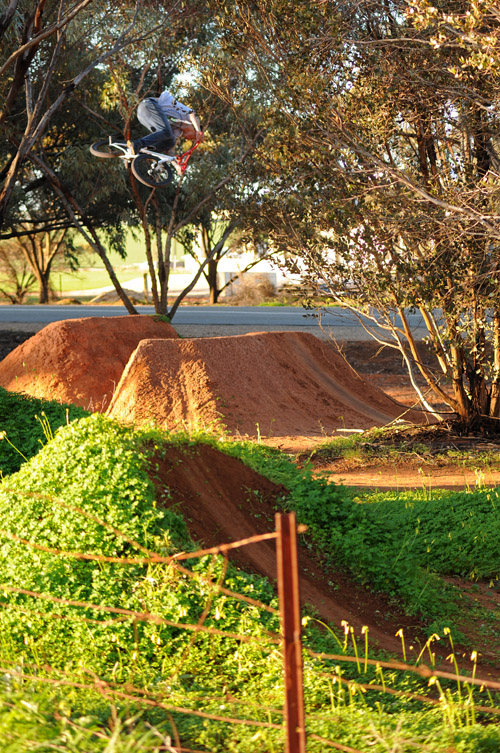 Originally Posted by steve crandall