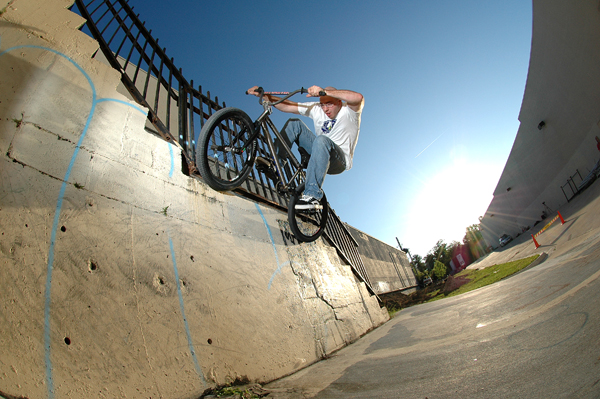 So was 2009 a good year? I've been thinking over that question and I decided that it was.
A year is decent amount of time, but here are my top 10 '2009 Highlights' (in no order):
1. Dinosaur Jr. Music Video
-I was privileged with the opportunity to be a stunt double in the most recent Dinosaur Jr. music video. I had to shave my head for this, but it was totally worth it. One of the biggest treats, was that I got to work along side of Mike Manzoori (Etnies). That dude is awesome! Filming that music video opened my eyes to a whole different world that I wasn't used to. The video ended up being voted #11 on Myspace's Top Videos of 2009, which blows my mind to think that I was a part of that! I'm very thankful to everyone that made that happen and I'm glad I have the memory preserved.
2. Haborshred/Beach House Party
-I got the invite to Harborshred and my jaw dropped. The list of riders was insane…and I was on it! I was stoked none the less. Through a series of events, Harborshred faced some set backs, but still ended being one of my favorite times of the year. Susie's hospitality was second to none and she made sure all the riders were taken care of. She opened up her beach house to a bunch of us and let us eat all her food. I had so much fun that night!!! The riding was top notch and I actually won a bunch of money for doing one trick…WOW! At the end of the day, everyone had smiles and that is what riding bikes is all about.
3. FBM Props Trip
-Crandall made mention of a FBM Props trip and that meant a few things to me:
1. I got to see all me good friends again and meet some new ones.
2. I got to travel to new or familiar places.
3. I got to have more memories preserved.
The trip ended up being one of my all time favorites as we visited great spots, hung out with awesome dudes, and did a ton of shredding. It ended up being my most satisfying trip riding wise. Thanks to Stew for everything! He's the best to travel/film with, always on top of things.
4. Syracuse Fall
-I moved up to Syracuse, NY in August and while I wouldn't say the actual move to Syracuse was a highlight, the Fall definitely was. I ended up riding my bike almost every day with really awesome dudes. The skatepark sessions were always fun and laid back. I often would just grab my bike and take solo missions downtown just to ride around and enjoy the beautiful weather. We were blessed with so many awesome days and I hope I took advantage of them.
5. Nacho Jumpoff
Nachos!!!…FBM!!!…GWAR?
?! The Nacho Jumpoff had to be one of the wackiest spectacles I've ever been a part of! Tons of good friends, lots of good riding, and even more smiles. I jumped over the worlds largest plate of nachos and didn't even get to eat a single one. I blame that on the fact that Oderus Urungas dove into the nachos and then was piggy-piled on by some hygiene-lacking people. I think I actually enjoyed the hangout days after the contest more. Mike, Kie, Garrett, Tim and I just hung out and went swimming down at the river. Good times for sure!
6. FBM East Coast Trip
-We took a trip down the East Coast last February and I had a blast! I ended up spending almost all of my food money on Arnold Palmers and ended up drinking 60+ cans in one week. My mustache was in good shape, so the photo's are that much better. We got to ride Mirra's warehouse and that was a treat and a half. We ended up having an awesome BBQ at Kenny's house to end the trip and you better believe that some shenanigans went down!
7. FBM Leviathan
-I had been riding FBM Autopilot's for a few years and even though I loved riding Mike Tag's design (who wouldn't?!) I decided to design my own frame. It ended up being a mix between an Autopilot and a Maneater but way more dialed! Johnny took a lot of time and make me the toughest gusset out there. I remember when he sent me the picture of it…when I opened my phone I freaked out! It was incredible!!! He spent a great deal of time and effort to make me the best frame I've ever had and to him I tip my hat and say thanks. I ended up naming it the Leviathan after the great creature in the book of Job. I firmly believe that the Leviathan was/is an actual creature that God created. Being the strongest creature, it seemed fitting that it be the name of the strongest frame…
8. August Burns Red Show
-One reason I moved to Syracuse, was so I could go to more shows. This proved very valuable when the August Burns Red 'Constellations Tour' came through. Less than 10 minutes from my house I got to go to one of the best shows of my life. The line up, was that of a dream…ABR, The Acacia Strain, Impending Doom, and My Children My Bride. All amazing bands that I love, and 3 of them easily making my top 5 favorite bands. That show was one I will never forget. It's not because of the bands that will make me never forget it, but rather the fact that it was the last memory of a dear friend that went home to be with the Lord. Ryan Thomas Roofner was right next to me singing his heart out and living life. That memory will always be close to my heart.
Ryan Forever.

9. Drivers License
-So my friends and I had an unofficial contest going to see who could get the worst driver's license picture. I started preparing in November of 2008 for my new license that I'd be getting in April. I had a simple technique…don't shave the mustache! I'd like to say I didn't shave it at all, but I think I trimmed it once or twice, but in my opinion, makes it that much sweeter. It's hard to believe that such a creepy looking person/picture didn't phase the old ladies at the DMV. Where I grew up, this look is normal haha
It's also hard to believe that 2 days later I looked like a totally different person (Dinosaur Jr.)
I'm not sure if anyone will protest, but I think I'm winning the contest…
10. East Shore Winter Fiesta/Nike 6.0 Banksgiving
Part 1:
-Nike 6.0 Banksgiving Jam came to Newark Valley, NY. That could be the end of the description as it is clearly enough to make it a highlight, but it's not. Banksgiving gave hope to the community and another awesome place for everyone to ride. The cause couldn't be better and the same goes for the turnout. Lots of friends enjoying some new ramps, eating pizza, and smiling…
Part 2:
-The Winter Fiesta was a joke that went south…(OH SNAP!) Jake Hamlin managed to break his ribs and was out of commission for a little bit. As a joke, I mentioned that I'd have a party at East Shore for him when he could ride again. I think I even promised him Taco Bell, which is what started the Fiesta theme. I decided to make the event official and it turned out so much better than I thought it would. Tons of people laughing and eating more chips and salsa that you can imagine! I'm pretty sure Jake still has chips and salsa in his car. In true Kelly Baker fashion, Kelly showed up dressed as a Mexican gangster…only KELLY BAKER! I'm so thankful for everyone that came out to that party! Nic drove all the way from Long Island and Vince drove out from Ohio…just for the night!!! Both had to turn around and go home the next day…WOW! You guys are two of the best dudes I know. Thanks to everyone for making that night such a fun one!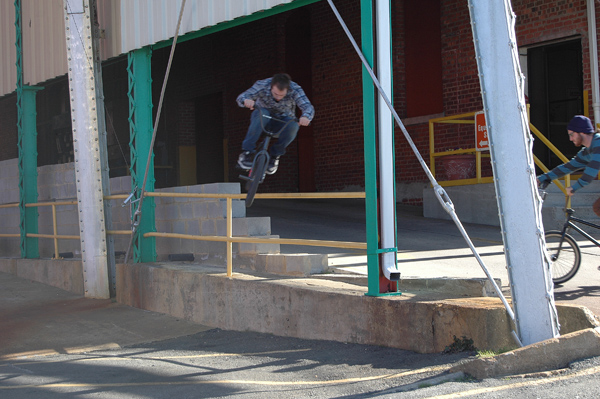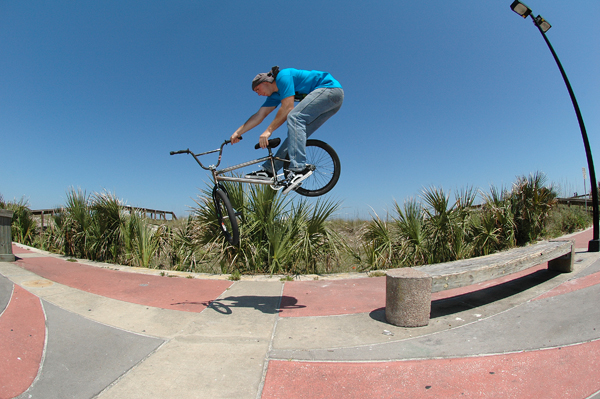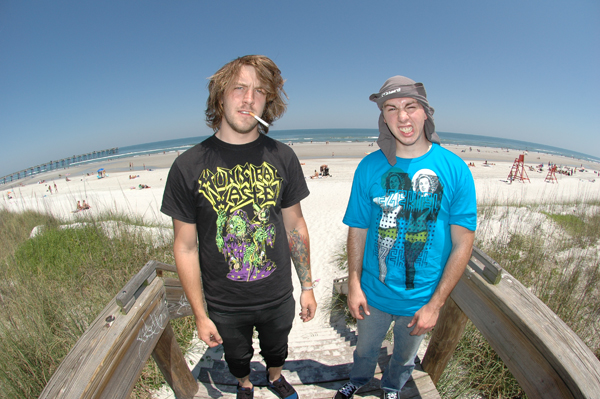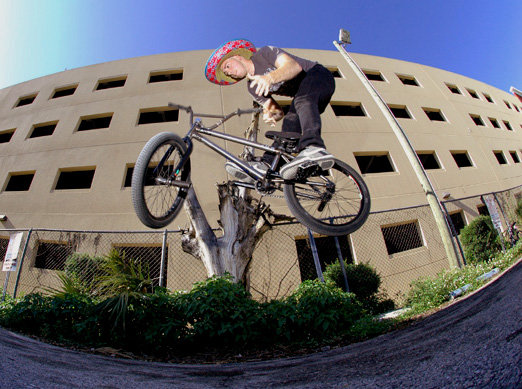 Originally Posted by steve crandall