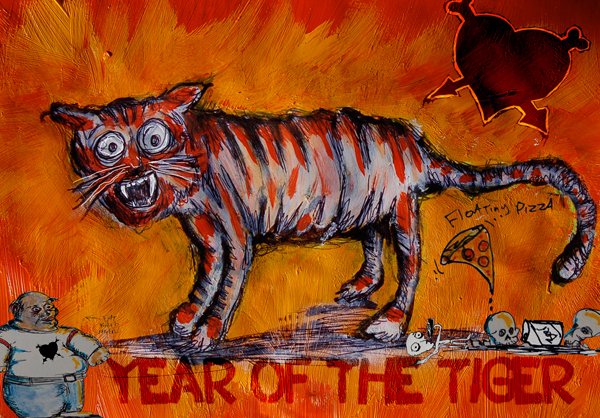 For Better or for worse, 2009 is headed to the history books, and like most, FBM had it's high points, and periods of otherwise questionable fortune. Check out this slideshow of some of our goodtimes….

The Year started out like many before, except, Lou Bickle was let out of Prison, while much of America woke up with ambitious hangovers, with hopes of a year better than the previous.
Early in the year, the FBM team hit the road, with a semi chilled out East Coast road trip, ending with a BBQ to celebrate the addition of Kenny Horton to the FBM roster, and Bill the Cat has graced the site ever since. Soon after Mikey Corts bid farewell to the time clock at FBM and started his life adventure, with a tour of Australia with Kie Asworth. We followed Mikey over to the land down under, and Filmed the Wizards of Oz DVD, while meeting tons of great people, and camping for 2 weeks straight. All the while, New products were underway, and JP bounced back and forth to Taiwan held an interesting art contest, that yielded some amazing and outrageous pieces.
Not long after, Joel Barnett and Kenny Horton were invited to stunt double in a Dinosaur Jr. video, which was a first, and Chris Stevenson jumped onboard as a west coast sales rep, stoked on that. Somewhere in there we even sponsored a Big BMX Show, gave away some bikes, developed some others, and unleashed the V2 FBM Completes, as well as the the Crown Royal stems, 6er Sprockets and more.
Between Building bikes, and riding them, People like Kelly baker were getting skateparks built in their hometowns, and ramp builders like Ryan Corrigan went all the way to China to build half pikes. At Some point we had the worlds first best trick on a Box jump over 40 square feet of delicious Nachos, MC'd By Oderus Urungus of Gwar, and During that whole process, Dave King Built, for the 3rd year in a row, a huge dirt jump behind the Belmar, for what might have been one of the most fun events in BMX all year. Super Bad Brad even came out to party with all of us.
The second Gypsy tour also went down, with 70 some odd BMX enthusiasts on the road filming mayhem and adventure throughout the northern east coast, The epic adventures that started at a BMX BBQ Jam at Orchid headquarters .ended in NYC at the Premiere of the FBM Documentary at the Bicycle film Festival.
The release of that film, showcased 15 years of goodtimes and struggle with FBM, our friends, and our dedication to the bicycling way of life. It was a proud moment, and it seemed like people really got behind the movie, as well as our company since its global premieres.
Back on the road we filmed a great section for Props 74 filmed by Stew Johnson, and Tom Blyth scored the back cover, during his first US visit, Once again, we met a ton of great people, slept in wacky campsites, ate pizza and explored New England, Right before heading to Las Vegas, where we unveiled our a post weld heat treated aftermarket frame, (warlord) that is also available as a complete, and tons of goodies… All Good times, good bikes, and plenty of high fives

With the advent of Supertherm tubing the year Previous, we also managed to bring the return rate of failed frames to lowest percentage, the best since the Angel of Death. The Roasted frames from the year before already only had a failure rate of 1.6% and since We also introduced our 3D laser cut 4130 gussets with the ST frames, it's even lower!
To our credit, we successfully launched a new Custom Built Frame Program, Bikes Built to the riders exact spec by Big Dave, John Corts and Joby Springsteen. In addition to the many new products we also introduced 3 new frames, The Gypsy, a new trail frame called Steadfast featuring a dialed shovel headtube badge. Last but not least, we also introduced a bike with removeable brakemounts (as does the gypsy), and all the bells and whistles for today's street thrashers, called the Berzerker, showcasing a Zombie Viking with a slice of Pizza.
Anyrate, 2010 marks the Year of the tiger on the Chinese Zodiac, and Tigers tear shit up. With that said, let's tear up the new year, have fun every day ride some bikes…. Thanks to all of our International Distributors, the Bike shops that sell FBM, and the supporters worldwide. Thanks to the FBM Team, the staff, and thank all of you for a great year. Check out these videos from 2009's archive….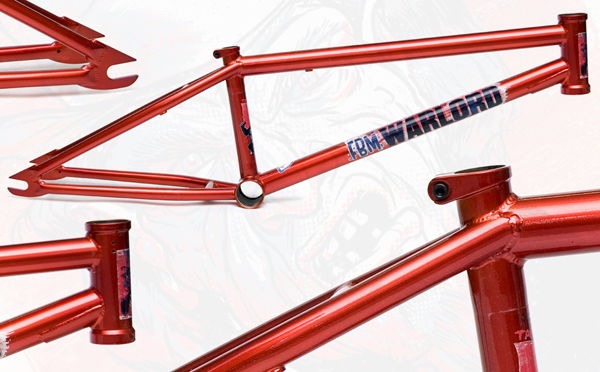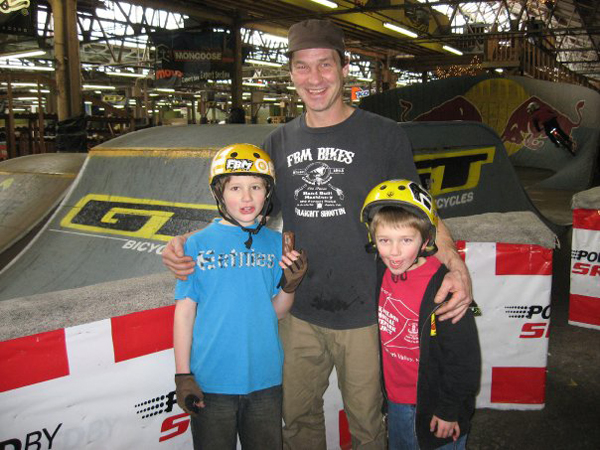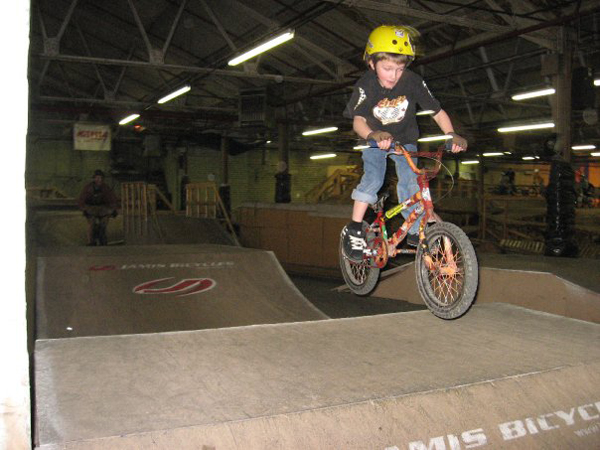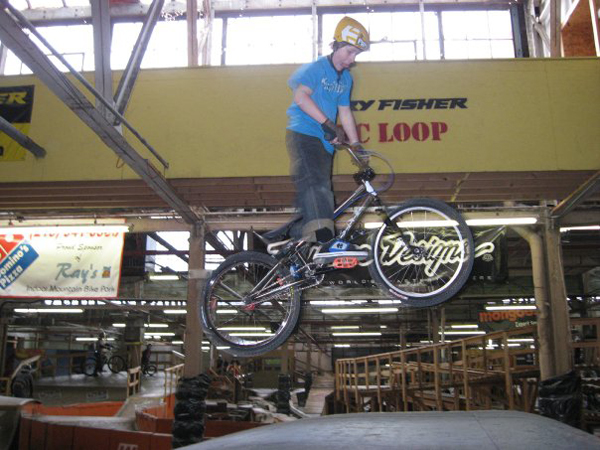 Originally Posted by Steve crandall