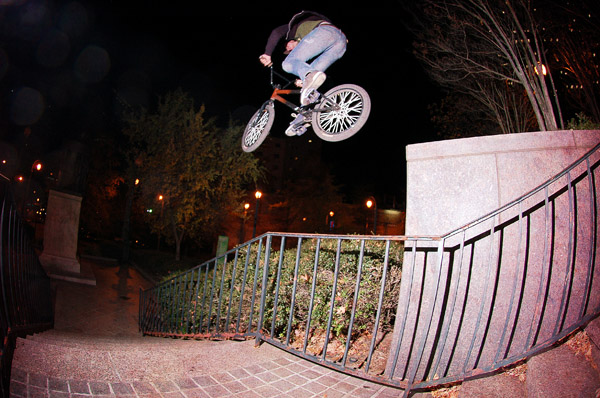 I shot this photo of Joel Barnett last year while on a road trip, I believe we were in Atlanta, and its one of the first clips in the promo from back then -posted below…
Joel is a solid dude, a great all around rider, a sick Drummer and a genuinely nice. Look for more photos and videos very soon from joel.

FBM Spring 2008 Promo from FBM BMX on Vimeo.
Originally Posted by steve crandalls