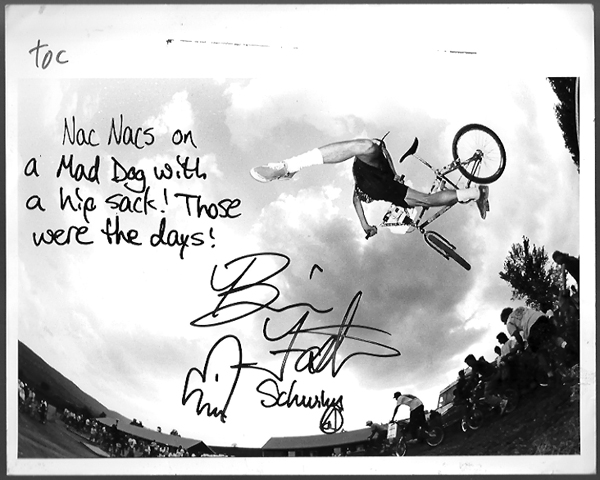 Heck yeah, brothers and sisters, tomorrow's America is F'n Great Day, and we have the day off from work. Sweet land of liberty, sh*t yeah.
Hubguards are back in stock, and will be on their way to shops Monday when we finish packaging them. If you're a shop and you want some, get on it, there's only a handful left for the taking.
Don't forget the Brawlin' @ the Belmar dates have changed to the 9th&10th of August.
Sweet Lord, this is badass photo of BF. When Wizard Pubs (the mighty BMXA, Freestylin', and Go; the Rider's Manual) shat the bed, all their archives were thrown in the garbage, complete insanity. For those of you who can't comprehend that, the entire relevant and best photographic documentation of BMX from the 70s through the early 90s was thrown out as trash. Luckily, Chris "the Mad Dog" Moeller and Harold "McGoo' McGruther were able to rescue a measly filing cabinet. This is the actual Spike Jonze print that was used for the TOC of BMXA, I don't remember what year or issue. I'm beyond psyched to have this in my possession.
I went on a Shitluck veggie rig road trip several years back and shot a bunch of photos that I ended up not doing much with. I bought a 1977 Nikon MF for $100 before the trip, and despite a huge black smear on the shutter lens thingy or whatever it's called, got some decent shots. The smith shot is of Billy Ashby, he was killing spots left and right, riding like a man possessed. What was causing his possession? Poontang of course, he had a lady friend waiting in Vegas.
Billy's dad is a fine tuned killing machine, he himself told me so. Master bowhunter and mean pistol shot, this dude can and will hunt down anything he wants. They sent him to the city when he was a boy, only to be kicked out for being too crazy. And I can't imagine Louisville was much of a city thirty-five years ago.
It's going to be a great weekend to celebrate, if you love America and life, get out there and kill something.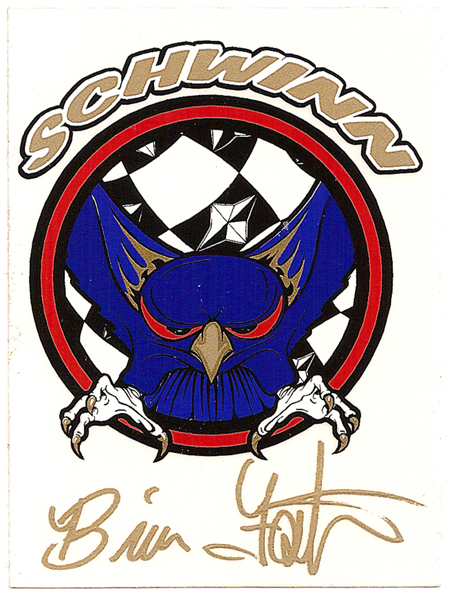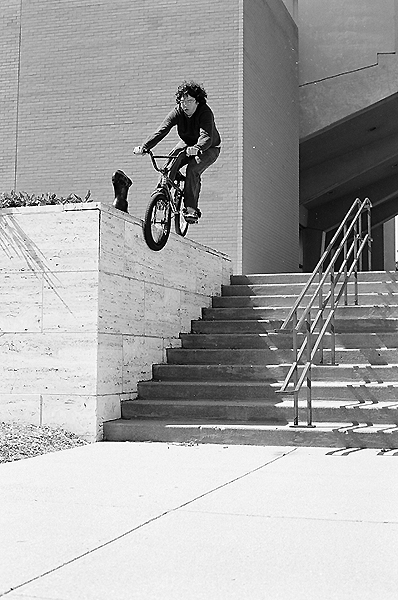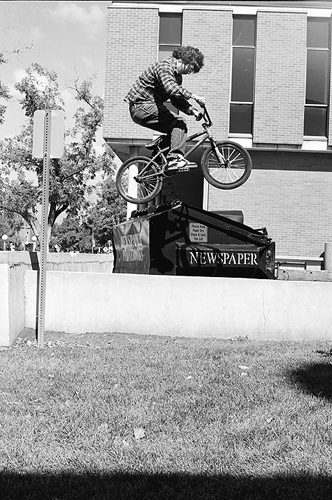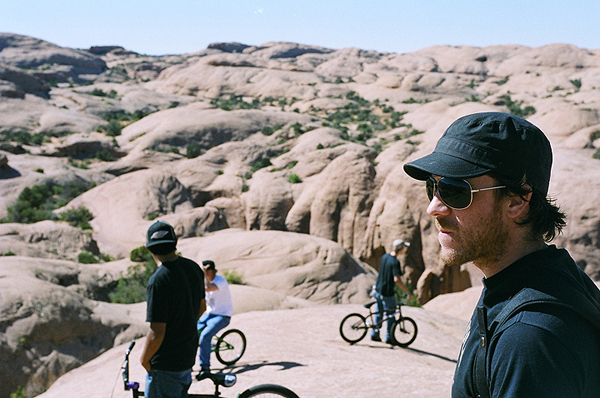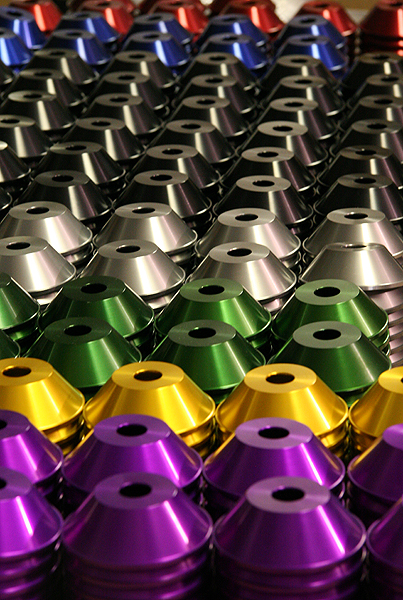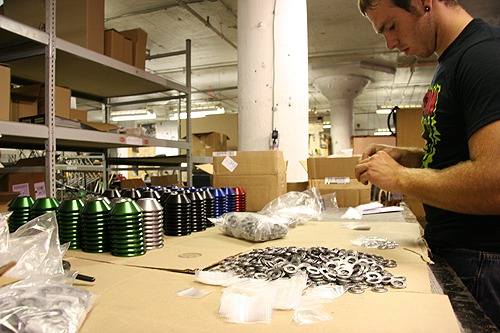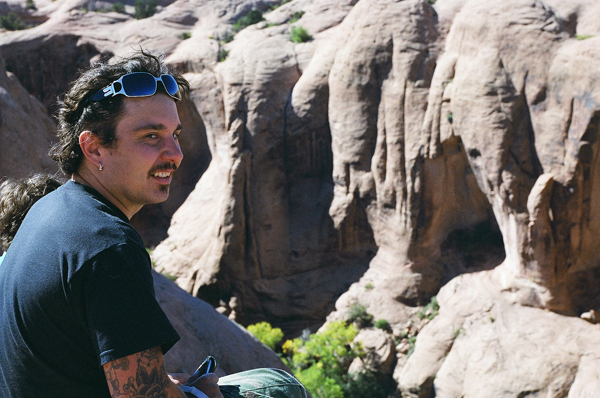 Originally Posted by JPR