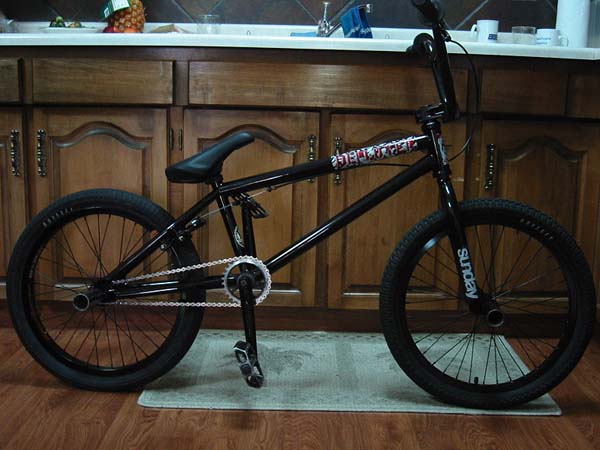 This photo was taken when i first got the whole set up a few months back,it has gotten a little haggard since then, been great since then! Feels perfect, and i know shit is legit when it has the stamp of approval from curtis. Well here is the general run down of what is on it.
Frame: FBM Deployer 20.75
Stem: S&M redneck xlt
Bars: Fit Flow high-lites
Grips: animal edwins
Headset: FSA impact
Brakes: hombres with tech 77 lever, oddy cable, knight cable hanger
Forks: sunday morning 2
Pegs: Macneil
Front Wheel: rhyno lite laced to a demolition bulimia
Back Wheel: oddy 7-ka laced to a profile mini w/ ti axle
Seat: FBM pivotal
Seat Post: animal stump
Seat Clamp; Salt
Sprocket; FBM race 28t
Cranks: Profile race 175mm
Pedals: animal hamilton
Chain; kmc 410h
Front tire: oddy dirt path 2.1
Back tire: oddy path 2.1
STAY FAT.
-Tory
Originally Posted by john