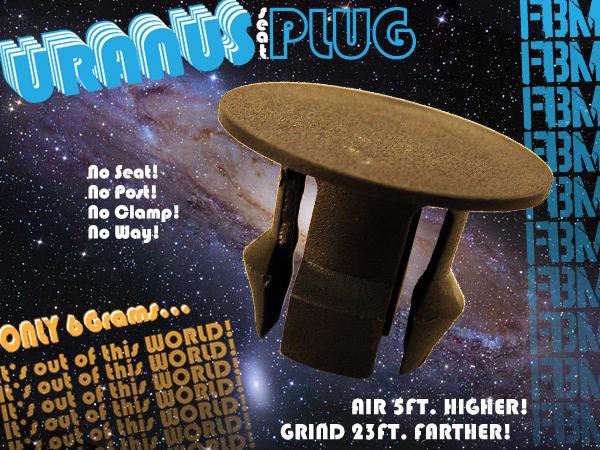 With over 85 years of combined BMX experience under our belts, you could say this project has been brewing for quite some time. Mind-bottling numbers seeing as how BMX has only been in the public eye for some 35 years. Our ingenuity and progressive design attitude can't be quantified in a manner even we can comprehend. We astonish ourselves on a daily basis with ideas not one single product manager has dared to dream.

Behold, the greatest bicycle improvement we've ever developed, we humbly suggest the greatest bicycle development ever. Necessity is the Mother of all inventions, dare we say seats are not necessary? And i would like to thank William.
Stop by the QBMX booth 25051 to see FBM at Interbike!