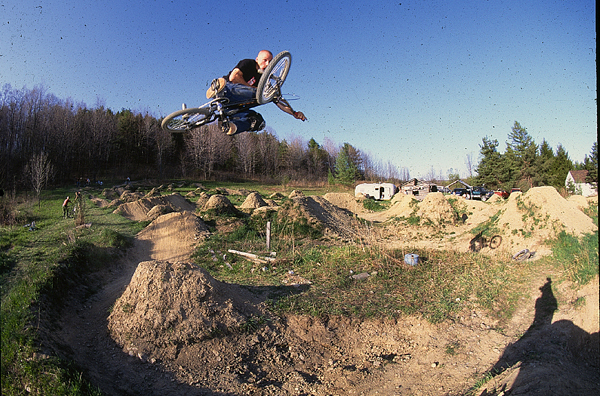 FBM Loves Kelly Baker!
Today Is Kelly Baker's Birthday, the king of the apes, 49 and ready to shine, one of the best BMX has ever seen, and a total badass forged of raw energy and inspiration.
Kelly Baker's story isn't like that of most , for starters, he has been around as long as many of the rock star Icon's that define BMX in Movies like Joe Kid, and in Books like the freestyilin re issue, and he is from a small town off the map, like many of the riders throughout history that have come and gone, into obscurity.
Some of the main differences between Kelly and some of his peers, for starters, is that KB still rides a BMX, and has for at least 40 years, with the fervor of some one more than half his age Kelly is not a rock star, or a paper Icon for BMX, he's what some call- The rider's rider. A working class hero, a father and a husband, and one of the toughest, most uncut riders to ever grace our sport.
Random notes-
1. He's Awesome
2. He doesn't give a shit!
3. He's Awesome!
Here are some pictures from over the years and a video with one of the most sincere and dedicated riders I've ever met-
FBM How To- With Kelly Baker from FBM BMX on Vimeo.