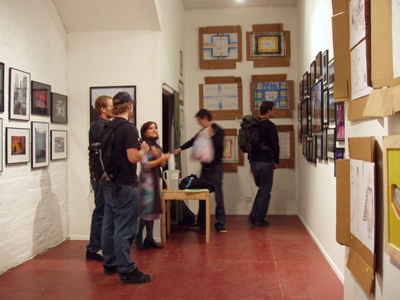 Last night sandy carson ,joe rich and i had an art show opening at camp fig in austin.It went well and i got to see alot of people i don`t see to often
and meet some nice people as well.sandy and joe had some really good
photo`s for everyone to check out all done pro-fesh and i had some card board frames.A keg of lone star kept the thirst to a minimum and a transient photographer wandered in and borrowed a couple snaps on various camera`s.
Jeff harringtons ex haircut was spotted on this guys chin,i guess it wanted a warmer climate so it moved from harringtons head and binghamton to this guys chin in austin.
A lot of bike people showed up,i think tina bought an elephant(thanks !)
asst`d bmx family throughout the night,taj bought us some cool beer in ceramic bottles and we talked about small cars.
Joe started the night with a spark or two and later decided to sleep in the gallery.
Thanks to everyone who showed up and special thanks to seiben for having us.
leif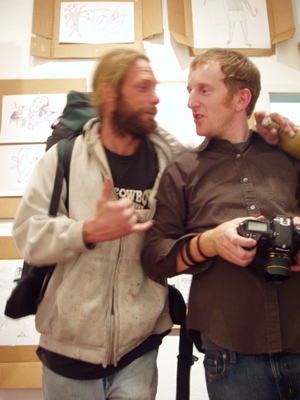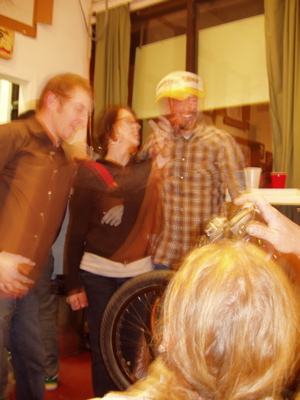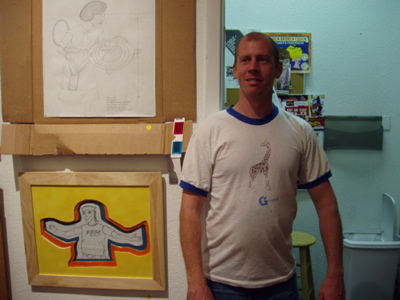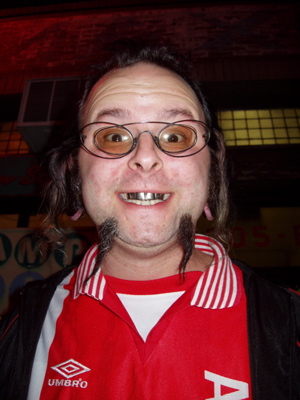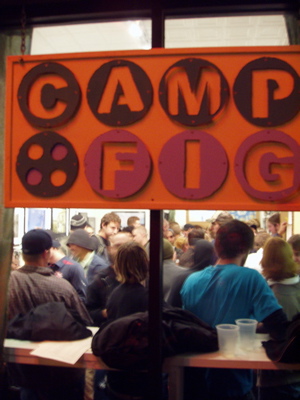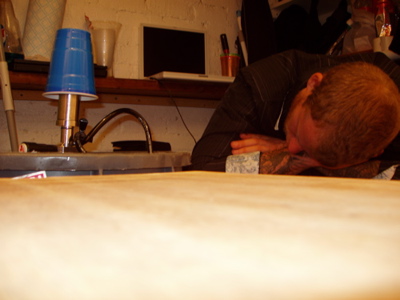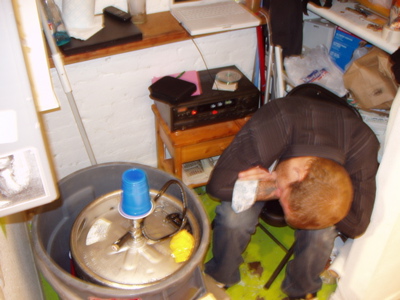 Originally Posted by leif